We send your items via UPS in styrofoam, packed with dry ice so we have a maximum of 2 days to get things from here in northeastern Pennsylvania to you. We ship from our location Monday, Tuesday, and Wednesday, barring holidays.
1. Look at the map in the image below. If you live in a yellow or brown area in the northeast quadrant of the United States pick ground shipping (it will arrive within the 2-day window we have).

2. If you live anywhere else, pick 2nd day shipping of the type that works for you ("air", "air saver", "air AM").
3. If you have any questions at all call the office at 570-676-0809 before committing to ordering online.
4. We will need a physical address to ship to. Post office boxes do not work for the UPS driver; he has to know where to go to deliver. He also requires a phone number to call if there are any issues so when we ask do not think we are being nosy.
5. During the summer there are times that we will not ship because of hot spells. If you are not sure please call the office for clarification prior to placing your order.

Dry ice is frozen carbon dioxide and evaporates into a gas rather than a liquid and is approximately -110° F. Do not handle it directly but by the bag or with heavy gloves and dispose of any remaining ice in a ventilated area where no one will handle or breathe it.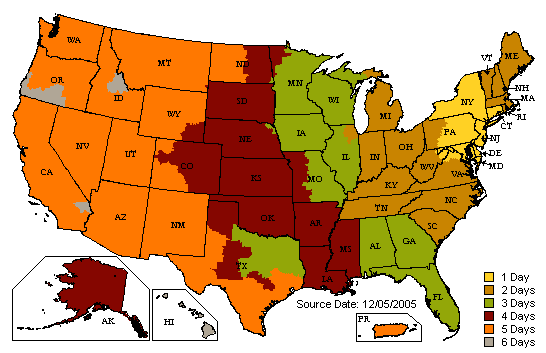 UPS is a great company to work with and they get our stuff to you without a hitch 99% of the time but they have people working for them so occasionally things happen. Do not hesitate to call if you think something is amiss with shipping.
Shipping costs are calculated by UPS and we have no control over their amount. Their formula is based on weight and distance: how heavy the package is and how far it is going from our location in Gouldsboro, Pa. Unlike many companies, we do not profit from shipping; what UPS charges us, we charge you.
Ready to start shopping? Click on the link: http://ourincrediblefoods.com/products