During the year we attend many retail shows where we sample our products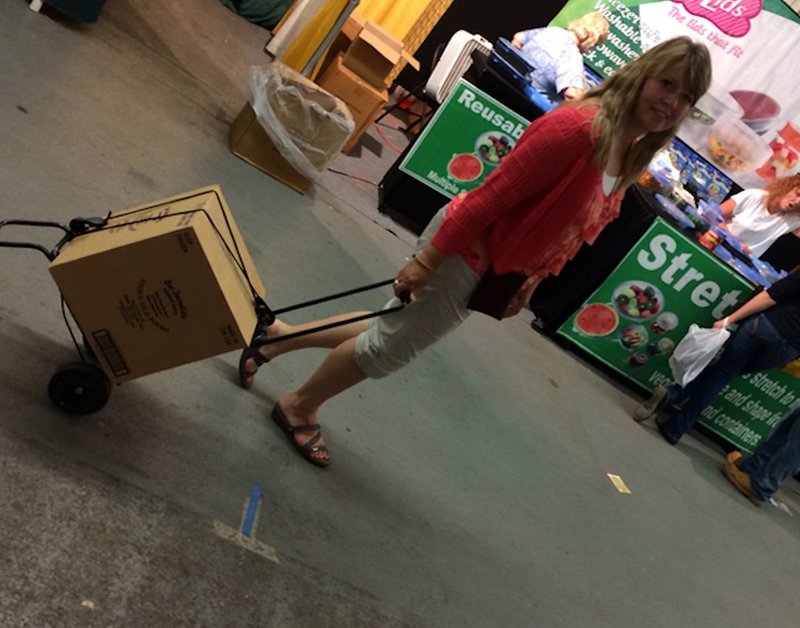 and sell frozen to take home.  In addition, experienced customers quite often have us bring specially requested items with us for pickup at the show.
Our 2018 SUMMER AND FALL schedule begins on
1.  August 21st at the Dutchess County Fair in Rhinebeck, NY and ends on the 26th.  We will be at our usual spot.
2. October 19, 20 and 21 at the Washington County Fairgrounds in Washington, Pa.  It is the craft fair and we will be there the following weekend as well on October 27 and 29 at our outdoor spot just inside the gate.
3. October 27 and 28 is the Women's Show at the Raritan Expo Center in Edison, NJ.
4. November 1 through 4 we are at Christmas in the Country at the Erie County Fairgrounds in Hamburg, NY.  We will be waiting for you back in the corner at he Events Center.  5. The following weekend we will be at the Rochester Christmas Show, November 9th to the 11th.  We do not know where our booth is because this is a new show, so when you get there follow your noses over to us.
6. November 16 - 18 is the Pittsburgh Christmas and Craft Fair at the Monroeville Convention Center.  Same spot as always.
7.  November 28 thru December 2nd will close out our fall schedule in Harrisburg at the Pennsylvania Christmas Show in the Farm Show Complex.  WE are unmoved and still in Main Hall right by the Ladies Room.
IN EARLY DECEMBER I WILL POST THE WINTER SHOW LIST.  IF YOU NEED MORE INFORMATION ABOUT THIS OR ANYTHING ELSE CALL THE OFFICE AT 570-676-0809.


Ready to start shopping?  Click on the link:  http://ourincrediblefoods.com/products