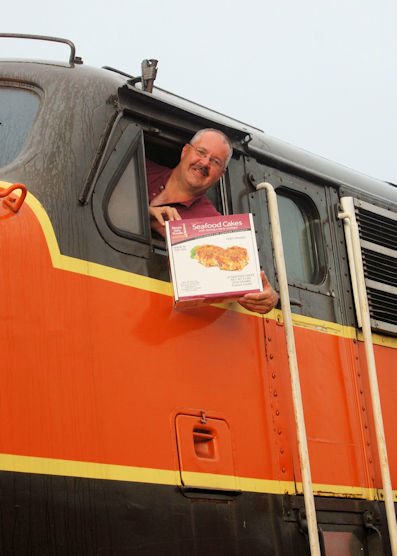 Here is Greg, owner of the Wisconsin Great Northern Railroad, a bed-and-breakfast train in northern Wisconsin.  A must-ride for couples.  
FALL SCHEDULE:  Our show season begins in August at the Dutchess County Fair in Rhinebeck, N.Y.  August 20th to the 25th.  
We will be at the Pennsylvania Arts and Crafts Festival at the Washington County Fairgrounds October 18, 19, 20, 26, and 27.
Christmas in the Country, at the Erie County Fairgrounds in Hamburg, NY is scheduled November 7th to the 10th.

The Rochester version of Christmas in the Country is the following weekend, November 15th through the 17th.
The greater Pittsburgh Christmas Craft Festival is at the Monroeville Expo Center November 22nd through the 24th.
The Pennsylvania Christmas Show, always at the Farm Show Complex in Harrisburg, is slated for December 4 through 8.
TO BEGIN THE NEW YEAR, we will be attending a brand new outdoor sports show at the Oaks Expo Center in Oaks, Pa. on January 10 - 12
I will post the balance of the new year schedule in December.
Ready to start shopping?  Click on the link:  http://ourincrediblefoods.com/products